| | |
| --- | --- |
| | Posted On: May 06, 2012 |
TEAMSTERS AND THE PARK 'N FLY EMPLOYEES ARE ORGANIZING TOGETHER
WELCOME TO THE 2012 PARK 'N FLY ORGANIZING DRIVE:
Teamsters Local Union No. 91 has been approached from drivers of PARK 'N FLY to become unionized. This document is designed to provide you information on all aspects of unionizing and the benefits with working for a unionized company. We are not here to take on your employers, simply to level the playing field between employer and employee and to work for a brighter future for all.
MISSION STATEMENT:
Teamsters Local Union No. 91 while working with PARK 'N FLY employees will endeavor to unionize your Company. Our goal is to unite the drivers who are employed by this company in Ontario through a strong union. We will work with any driver to help further along the process, and encourage all drivers to become involved. Our door is always open...take the time to contact us with your information so we can keep you informed. All this information is 100% confidential from the employer.
YOUR RIGHTS UNDER LAW
In all parts of Canada, employees have a legal right to become union members, to organize, support, and participate in union activities. The Canada Labour Code states:
"Every employee is free to join the trade union of his/her choice and to participate in its lawful activities"
The Ontario Labour Relations Act (which applies to you) provides the identical rights and freedoms.
WHERE DO WE START
We are interested in you the driver as the most valuable asset to your employer. This is a grass roots drive, reaching out to every driver or employee, regardless of union opinion or pre-conceptions. We are here for you, and will answer any questions you may have – we are completely transparent. Let's make an informed decision together:
Remember these simple things:
• Teamsters represent Park 'N Fly in many areas already in Canada;
• You are a professional and skilled employee;
• You require a clean driving record;
• You require exceptional people skills;
• You are fully responsible for the overall mechanical, electrical, and safety aspects of the employers equipment on a daily basis;
The Teamsters have many Park 'N Fly Companies in Canada and experience in the field - we are here to help you!
Sign a confidential card today and return it!
THE UNIONIZING PROCESS
TEAMSTERS AND THE PARK 'N FLY EMPLOYEES ARE ORGANIZING TOGETHER
CONTACT OUR PEOPLE OR TAKE THE MATERIALS YOU ARE PROVIDED ON SITE FOR REVIEW:
Teamsters Local Union No. 91 will have on-site organizers who are available to answer questions and provide you with information. We are a team working together to help even the playing field and ensure a brighter future for all PARK 'N FLY employees at the Ottawa Airport. Please provide us with a means to reach you, and we will be happy to answer all your questions at your leisure.
THE FIRST STEP - SIGNING A UNION CARD:
Signing a Union card is simply an application for membership. The card does not automatically force you into the Union. Simply, once we have 40% of the cards signed for your company, we apply to be certified through the Ontario Labour Relations Board - seven days later a secret ballot vote is held. Remember you cannot be fired for signing a card and the employer will never see the cards.
STEP TWO - BARGAINING WITH THE EMPLOYER:
Once the Teamsters become certified, we provide your employer with notice to begin the bargaining process. Negotiations are held under the principle of maintaining good relations with the employer and achieving the basis of a 'fair days work for a fair days pay'. Negotiations are done by YOUR Committee with representatives from your Union and your fellow employee(s) who are on the negotiating team.
STEP THREE - RATIFYING THE AGREEMENT:
Prior to ratifying or placing any Agreement in place the Members will vote on the employers offer. Teamsters will not accept an Agreement of your behalf. You are in control every step of the way. Teamsters will ensure you understand your Agreement before you vote. YOU DO NOT PAY ANY DUES UNTIL A CONTRACT IS IN PLACE – YOU WILL NOT PAY AN INITIATION FEE!
STEP FOUR - LIVING UNDER THE AGREEMENT:
Contracts range in duration; your Agreement will have a start and finish date. Teamster's contracts are a tool for employees to ensure a level playing field with the employer. We enforce bargained items and negotiated benefits for all our Members. You cannot be threatened or fired for exercising your rights!
Today we begin the journey together for a brighter future - help us reach out to you.
It is you right under law, and no one will become unionized before a vote - and absolutely every inquiry is confidential, the employer will never know!
WHAT HAVE THE TEAMSTERS DONE?
Teamsters have contracts with Park 'N Fly in many locations across Canada. Some of the very people you provide your service too are Teamsters themselves, employed by Companies like Purolator Courier, UPS, Loblaws, Metro and many more! The more Park 'N Fly groups organized, the more power we will have to continue to negotiate better and better agreements.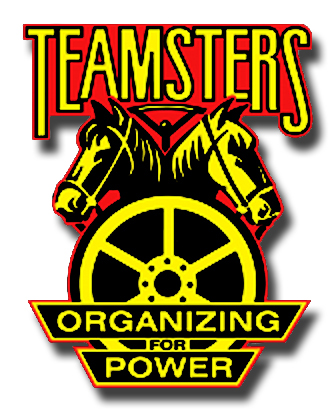 Canada's 'Park 'N Fly' Union of Choice.
CONTACT INFORMATION
YOUR TEAM - OUR TEAM - JOIN US TODAY
| | |
| --- | --- |
| BRIAN MACDONALD - PRESIDENT TEAMSTERS LOCAL No. 91 | (613)-247-9191 (CALL COLLECT) |
| BRADLEY REID - VICE PRESIDENT TEAMSTERS LOCAL No. 91 | (613)-247-9191 (CALL COLLECT) |
| | |
| | |
| TEAMSTERS LOCAL UNION No. 91 | (613)-247-9191 |
| E-MAIL CONTACT | |
| | |
HOW CAN YOU HELP TODAY
Contact one of your team as above today; let us know who you are and the best way to reach you. We need your help to provide you with the information through phone, mail, E-mail, fax, or any method you choose. Any information will always be confidential and safely guarded; we want to make sure you are informed.